Mission
To recognize the significant contributions of African Americans who helped shape the rich business, cultural, and musical heritage of Memphis, Tennessee.
Vision
To educate and promote an appreciation for diversity, history, and culture to a global audience through authentic interactive experiences that create community investments and economic opportunities.
Goals
To promote cultural assets and celebrate contributions of Memphis through physical and visible reminders of history.
To create a positive sense of place by promoting neighborhood pride and engaging residents.
To develop cultural tourism as a mechanism for economic development.
About Memphis Heritage Trail
In 2008, the City of Memphis Division of Housing and Community Development (HCD) realized the need to acknowledge and recognize the contributions of local African Americans. At the time, although Memphis has long been a city where the majority of residents are African Americans, there was no visible evidence that they had ever lived in the city or made contributions to its betterment. The National Civil Rights Museum contains a brief mention of Memphis African American history, but Memphis needs more.
During the Memphis Heritage Trail (MHT) planning phase (2008–2016), HCD held more than 100 meetings and community conversations with diverse stakeholders representing various sectors of greater Memphis. They were keenly interested in creating a trail reflective of the heritage and history of the designated area with culturally-relevant content and untold narratives. In 2014, the city was awarded a $150,000 grant from the National Endowment for the Arts to develop a master plan for the renaissance of African American cultural heritage expressed through the MHT. This involved creating several advisory committees, hosting public meetings and charrettes, and engaging historians on this promising project. In 2016, the project also received a Mid-South Regional GreenPrint grant for $30,000 for a streets retrofit initiative.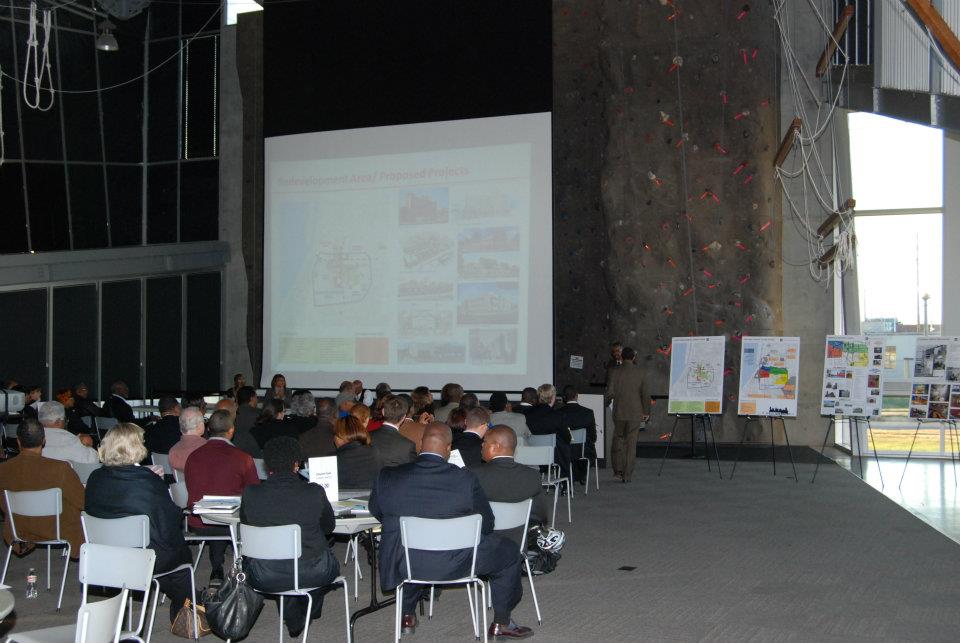 The trail includes the southern quadrant of downtown but is mostly situated in south Memphis, an area of the city where African Americans settled during the Civil War and following emancipation. These early contraband and free communities represent the beginnings of African American place-making in Memphis. By the end of the war, about 17,000 African Americans had settled in the city. They founded neighborhoods and built homes, churches, schools, and social institutions. Some of those individuals include millionaire Robert R. Church, musical child prodigy Julia B. Hooks, civil rights activist and writer Ida B. Wells, and banker Jesse Turner Sr. The growth of south Memphis paralleled greater Memphis with African Americans creating similar, though racialized, ways of life and community building.
Memphis Heritage Trail officially launched in April 2018 during MLK50, a citywide initiative to commemorate the 50th anniversary of the assassination of Dr. Martin Luther King Jr. MHT consists of four loops: civil rights, entertainment, commerce, and residential. For MLK50 the Civil Rights Loop was opened. The subsequent phases are being launched annually with a strong focus on the integration of technology.
MHT is a 20-block, 8.2-mile area of historical and cultural assets in south Memphis. The MHT core area is the South City neighborhood. The main project boundaries are Beale Street on the north, Main Street on the west, E. H. Crump Blvd. on the south, and Walnut Street on the east. The area reflects the nexus of African American culture, civil rights advocacy, entrepreneurship, intellectualism, and musical innovation.
MHT encompasses more than 60 sites including the following anchors: Clayborn Temple, I AM A MAN Plaza, National Civil Rights Museum, Historic First Baptist Beale Street Church, Martin Luther King Jr. Reflection Park, Beale Street, W.C. Handy House Museum, Robert Church Park, Withers Collection Museum and Gallery, Universal Life Insurance Building, Booker T. Washington High School, and Mason Temple.
MHT also is linked to African American sites in other neighborhoods slightly beyond the trail—Uptown, Soulsville USA, and Orange Mound. Cultural assets within these neighborhoods include Slave Haven Underground Railroad Museum, Four Way Restaurant, Stax Museum of American Soul Music, LeMoyne Owen College, Historic Melrose High School, Walker House, and Zion Christian Cemetery.